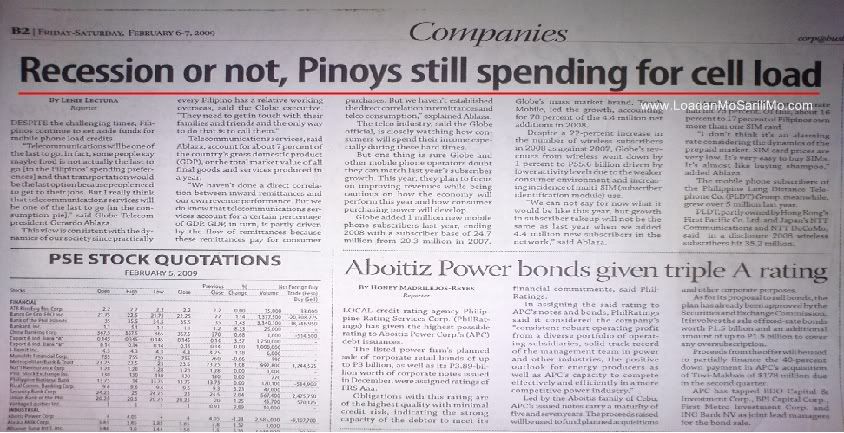 "RECESSION OR NOT, PINOYS STILL SPENDING FOR CELL LOAD"
Why go into business and why this particular business system?
(Best Selling Author of "Rich Dad Poor Dad" and successful Businessman and Investor Robert Kiyosaki illustrates why.)
VMOBILE DEALERSHIP/TECHNOPRENEUR
BUSINESS ADVANTAGES:
● For Php 3,988, you start your own business! (Dealership KIT)
● Access to 280(+) prepaid products in just 1 PHONE, 1 SIM and 1 LOAD WALLET!
● NO SALES QUOTA!
● NO MAINTAINANCE FEE!
● Be a member for life inactive or active!
● Market is WIDE and GROWING! (65 Million ++ prepaid subscribers)
● HIGHLY IN-DEMAND PREPAID PRODUCTS!
● CONVENIENT!
● ACCESSIBLE WORLDWIDE!
● MULTIPLE OPTIONS FOR FAST RETURN OF INVESTMENT!
● and EARTH FRIENDLY!
Vmobile Presentation



(6 Playlist Videos)



Contact me to be a Vmboile Dealer/Technopreneur:
mobile:

63 918 229 8879


(THIS IS MY ONLY CELL NUMBER)
email:

empressv[dot]karen[at]gmail[dot]com


VMOBILE SPONSOR ID:

53 76 03 66 83


www.vmobile.com.ph
(Beware of Fake Vmobilers. Report it immediately to www.loadxtreme.ph)